Webinar:  9 IoT Predictions for 2019
Webinar:  Designing an IoT based AI Application on Cloud
Webinar:  Blockchain and IoT: Integration Patterns
Webinar:  IoT Applications in the Automotive Industry
Webinar: Digital Twin – A Way to Drive Smarter IoT Business Decisions
Webinar: Massive IoT and the Road to a Smart Country
Webinar: Smart City – The E2E Opportunity
Webinar: The IoT Value Chain and the Role of Telecom
Webinar: AI as a Catalyst of IoT
Webinar: Developing your First IoT Application
Webinar: Internet of Things Security and Privacy
Webinar: IoT Platform Architecture and Market Players
Webinar: Towards Connected Car
Webinar: IoT Applications and its Impact on Our Life and Business
Webinar: Internet of Things and Fog Computing
Webinar: Internet of Things, The Whole Story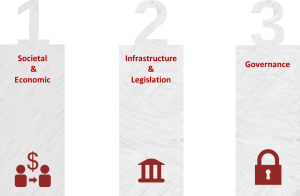 This presentation provides an overview of IoT definitions as per key players in the industry such as Cisco, Ericsson, Gartner, ITU and  the International European Research Cluster (IERC). The presentation briefly discusses IoT challenges and fundamental characteristics together with the goals, vision and mission of IoT Egypt Forum.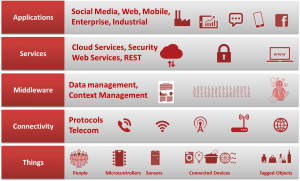 This presentation discusses the three main pillars upon which IoT is built; namely IoT Infrastructure & Technologies, IoT Governance & Legislation and IoT Applications & Business Models.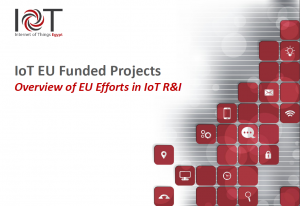 This presentation scans over the European Commission efforts in boosting research and innovation for IoT. The presentation discusses number of EU funded projects in different domains.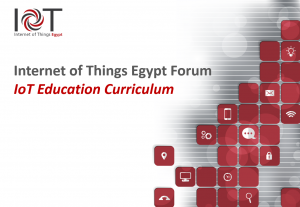 This presentation provides an overview of the available IoT education curriculums.
Webinar : Internet of Things (IOT) – The Whole Story Challenges, standardization, applications and future trends