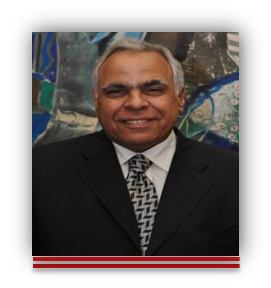 Graduated from Cairo University, faculty of Engineering (Electronics and Communication) in 1976, he got his Master and PhD Degrees, Microelectronics specialization in 1982 and 1987 respectively from National Polytechnic Institute, Grenoble France. Dr. El Tahawy was a co-founder of Anacad (a company specialized in Analog Design and CAD tools). Mentor Graphics acquired Anacad in 1994, where he became the WW AMS Engineering Director as well as Anacad General Manager. In 1998 he returned back to Egypt and got the overall responsibility of Mentor Graphics Egypt as a Headquarter to Arab countries and North Africa. The MENA region development centers under his responsibility include today a development branch in Morocco.
Dr. El Tahawy is a member and cooperative member of different organizations such as  IEEE (Circuit & System, Computer Society, Design and Test, Embedded System, Management and Quality Control), EITESAL, AmCham, CIT, SEBA, SECC, Engineering Chamber (Electronics section), ASTF (Arab Science & Technology Foundation) that are working to promote Innovation and support the development of Technology Ecosystem in the region.
Dr. ElTahawy is the chairman of board of EITESAL (Egyptian Information, Telecommunication, Electronics and Software Alliance), the biggest NGO in Egypt responsible of promoting and support ICT technology & business development in Egypt.
Dr. El Tahawy was a member of ITIDA (Information Technology Industry Development Agency) Board and is a member of the ITAC (Information Technology Academia Cooperation) Steering committee where he is interest to support ICT innovation and technology development in Egypt.
His main interest are Analog and Mixed Signal design and EDA (Electronics Design Automation) tools and applications; Embedded System design and applications; Verification and design of Test for Analog design. He is interest also in Information Technology Management System, Software Development Process and Methodology as well as Technology Management system. Recently he involved in strategic initiatives towards Design for Security that involving the IOT and Silicon based Cybersecurity. This is impacting new methodologies for design, architect and implementation to increase Silicon reliability and trustworthiness.