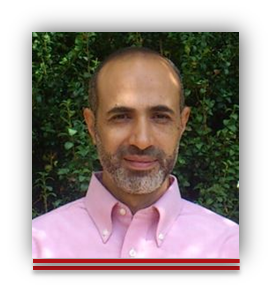 Dr. Fadel Digham has held different positions and enjoyed diverse experiences in different domains including academia, industry, and most recently regulation and policy.
Dr. Digham is currently the Executive Director of the Research and Development (R&D) department at the National Telecom Regulatory Authority (NTRA) of Egypt. His main responsibilities include bridging the gap between academic, industrial, and state interests; as well as investigating the techno-policy aspects of emerging trends/technologies.
At the international level, Dr. Digham is a co-chairman of the study group on "Participation of countries, particularly developing countries, in spectrum management", which is a joint group between the Development and Radio sectors of the International Telecommunications Union (ITU).
Prior to his regulatory/policy appointment, Dr. Digham joined the Electrical and Computer Engineering Department at the University of Minnesota (Minneapolis, MN, USA) as an instructor and postdoctoral researcher. He also worked with the Mitsubishi Electric Research Laboratory (MERL) in Cambridge, MA, USA in 2003 during his PhD program.
From 1996 to 2000, he worked with Alcatel-Telecom (now Alcatel-Lucent) as a team leader for the installation and maintenance of both fixed public exchanges and mobile switching centers in Egypt.
Dr. Digham has received different honors and awards and is affiliated with many international societies and organizations. He is a member of the Regulatory Advisory Committee (RAC) of the wireless innovation forum and a board member of the Industry Advisory Board (IAB) of the IEEE Wireless Communications Engineering Technologies (WCET) certification. He is also a member of the IEEE standardization working groups.
Dr. Digham received his B.Sc. (with honor) and M.Sc. in Electronics and Communications both from Cairo University, Cairo, Egypt, in 1995 and 1999, respectively. He received both the M.E.E and PhD in Electrical Engineering from the University of Minnesota, Minneapolis, MN, USA, in 2002 and 2005, respectively.