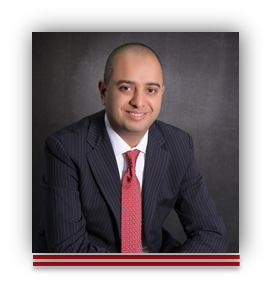 Ayman Elgohary is the General Manager for Cisco in Egypt, appointed in 1st of October 2013.
 Ayman is a corporate leader and a businessman with a successful track record in people management, executive relationships and operational excellence. He is known for driving corporate strategy and transformational initiatives within the business environment, through his 19-years of experience in the ICT field and covering the Middle East and North Africa (MENA) region.
 He joined Cisco in December 2003 and he received many awards, reflecting his successful track record in sales management and operational excellence.
 Prior to Cisco, Ayman worked for more than 8-years in Systems' Integrators in Cairo, Abu Dhabi and Dubai, where he acquired technical know-how, market experience and management skills.
 He speaks 3-languages (Arabic, English and French) and he holds a Bachelor of Science Degree in Electrical Engineering, majored in Communications and Electronics from Ain Shams University in Cairo. Also, he has an MBA from the reputable Strathclyde Business School (SBS) in Scotland, one of the top 100 and leading business schools in the world.
 Ayman is known to have a great passion for his home country Egypt and he is a great believer of the development that will happen to the country, and he is a member in many organizations and workgroups working towards developing the ICT sector in Egypt.